Read Time:
2 Minute, 0 Second
FBI Strips Employees of Security Clearances for Attending Trump's January 6 Rally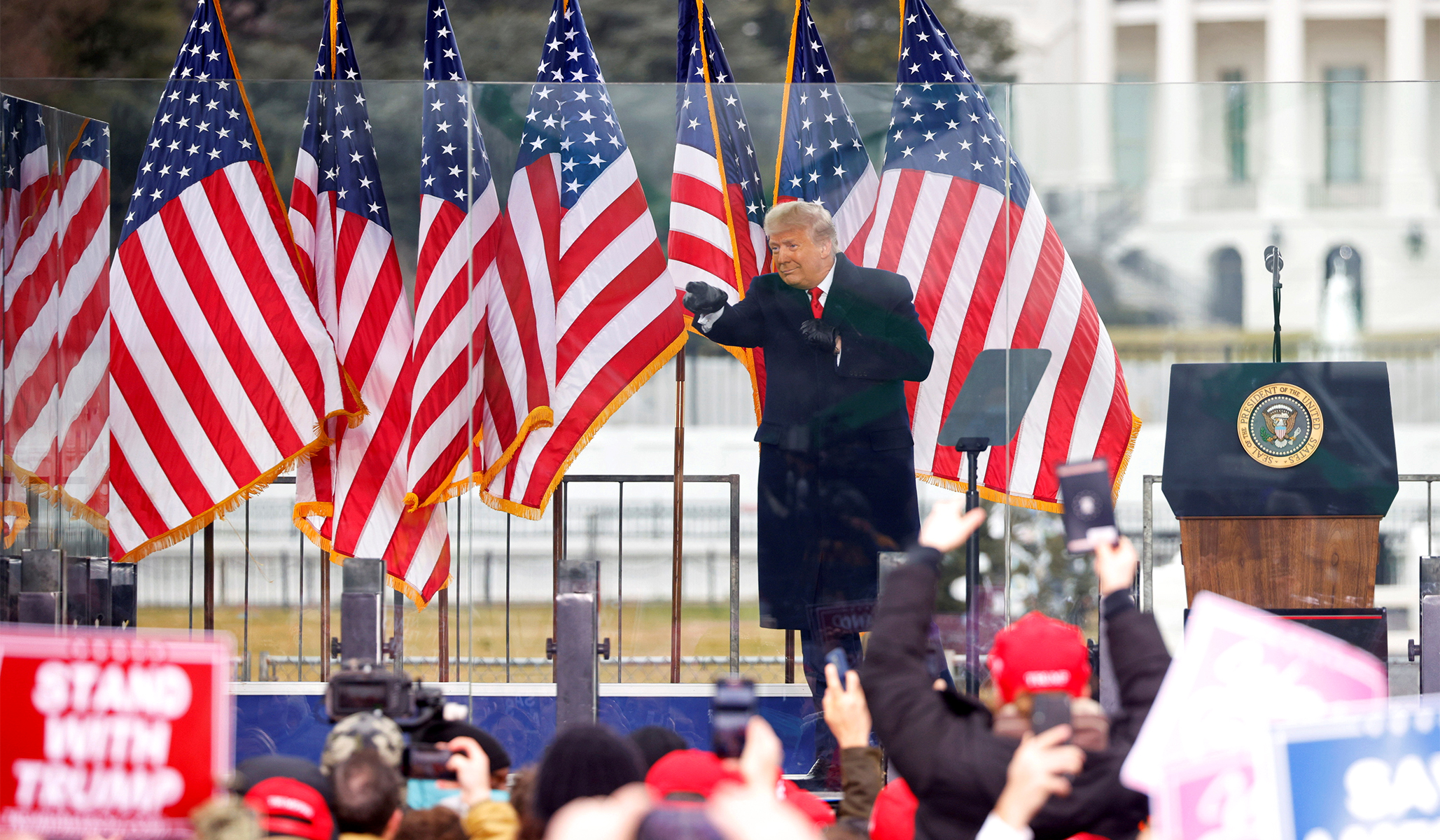 The FBI allegedly has been stripping employees of security clearances for attending then-president Donald Trump's "Stop the Steal" rally on January 6, 2021.
ANDRIY YERMAKNRPLUS
"While FBI employees may not participate in partisan political campaigns, [they] do not give up their rights to engage in political speech activity," wrote Jordan. "We have serious concerns that the FBI appears to be retaliating against employees for engaging in political speech disfavored by FBI leadership," he added.

The employees in question were said to have merely attended Trump's rally, while they were on official leave, and "did not enter the U.S. Capitol," which was stormed by many attendees of that rally later that day. Jordan also mentioned the name of the primary whistleblower, though it was redacted in the publicly released document. The whistleblower is described as a 20-year veteran of the FBI and U.S. military.
Jordan noted that the FBI's actions could result in the administrative termination of the individuals' employment, because the Bureau requires top-secret security clearances of most of its employees. He has asked the FBI to brief the committee on the matter by May 20.https://96e0b16f2eedf01d0f1787945d20eb70.safeframe.googlesyndication.com/safeframe/1-0-38/html/container.html
For the past year, the FBI has been investigating the storming of the U.S. Capitol to disrupt the certification of Electoral College votes by Congress following the 2020 election. The incident occurred after Trump held a rally at the Ellipse, south of the White House, where he called on supporters to oppose the certification. Trump had claimed that the election had been "stolen" from him, though no evidence has emerged to support this claim. He was later impeached yet acquitted by Congress for his statements.
Though Trump is not reported to be under investigation, several hundred of his supporters who entered the grounds have been charged with a variety of offenses, including criminal trespassing and vandalism.